How to Use Opsware's Data Map Calculator to Calculate the Operational Cost of Data Inventory & Mapping
March 23, 2022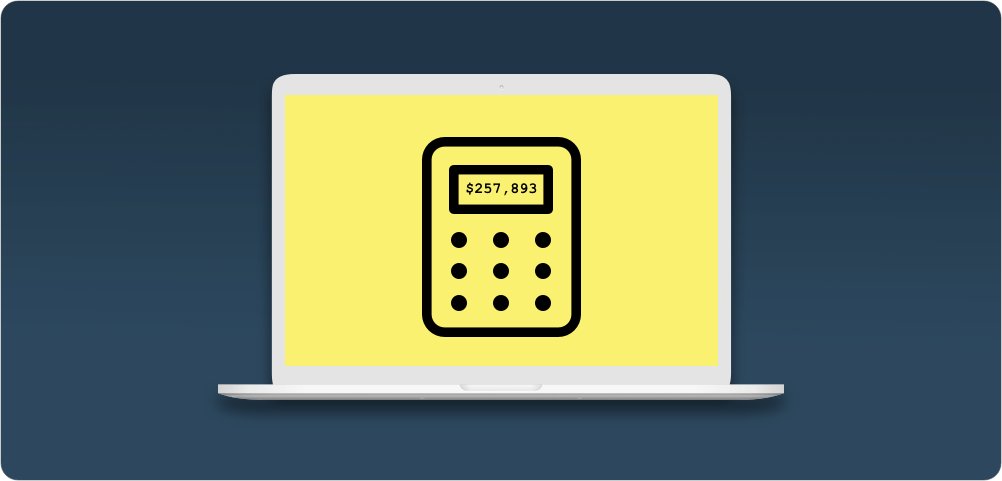 We're excited to release a free data map & discovery calculator for organizations and privacy professionals who are focused on building or maturing their privacy program, to help them determine the cost and resource involvement needed for building a successful data map exercise and workflow.
We know that every organization handles data mapping differently, and thinking through your approach can be a daunting task. The exercise of inventorying personal data, processes, and the context around them is a tedious and often challenging process.
You can access the data mapping & discovery calculator here.
Two approaches to data mapping at your organization:
Bottom-up data mapping is the most common that we found (and usually the easiest way to get started). Typically, this is heavy on human hours, and this process requires you to create and standardize questionnaires, and identify key stakeholders to reach out to across your organization. To accelerate some of the data collection here, it might be good to first start reviewing your vendor contracts, billing reports, or speaking with IT/engineering on what systems might exist. When this task is completed, you can review the privacy policies for each vendor, and determine the likelihood of personal data. Often this gives privacy professionals enough of a view to understand what departments might be high risk, and where to start mapping out internal processes in order to capture the remaining information.
Top-down data mapping is the opposite approach, but still very manual. It still requires you to create and standardize questionnaires - but starting with an organizational map - and framing the questionnaires to be based around the internal processes that departments have to collect personal data. Once you get a mapping of the internal processes, you can begin to dig deeper to determine what software systems might be using during the processes that collect, store, and process personal data.
The data map calculator captures some key inputs to help determine your human costs, and allows you to capture an estimation of hours per task. Once the inputs are populated, we generate a high-level cost of what's involved for building out your data inventory and mapping manually. 
Note: This data map calculator is proven to work with mid-size organizations, but it does not capture the complexity of multiple legal entities. The calculator can be adopted, and if you need assistance on how to adapt the calculator, don't hesitate to reach out to us.
The data map calculator is also meant to help drive strategic, and business-case-based conversations at your organization, so you can assure the right level of investment for your privacy compliance program.
How to use the calculator
The calculator was developed with input from privacy professionals on steps typical to every data mapping & discovery exercise.
Key variables is the first section to populate on the calculator. Populate the high-level questions around how many business units your organization might have, a guesstimate of how many SaaS tools or vendors that collect personal data, and a guesstimate of how many internal tools & databases (think AWS, Azure, GCP) your organization might have. These inputs will influence the # of hours spent doing data discovery. Additionally, we've included typical rates and market sales for privacy professionals in Toronto, Canada.
Part 1 of the workflow calculator is a breakdown of the typical tasks we see for doing a data map exercise. This includes the approach of top-down or bottom-up (in no specific order). You can populate estimates for how long each task might take.
Part 2 captures the cost of on-going maintenance of your data map, that is often reported on a monthly basis. This includes reviewing assets and processes, and any vendor agreements as required for any changes.
Beyond human costs, there are privacy compliance risks that have monetary costs, or the cost of damaging your brand reputation and custom trust.
Lastly, we output the results of the calculation, and give a detailed breakdown of monthly & annual up-keep costs, costs by department, and number of hours required to dedicate to do a proper data map
Now that you have an idea of the cost for building and maintaining your data map, you can use this to drive discussions around the requirements of privacy program compliance tools to help remove the tedious workflows and high-cost processes tied to this exercise.
Book a demo today
Get a free, no-pressure demo of our software.
Share your feedback!
We'd love to hear your feedback as you use the calculator. Any suggestions on features to improve the next version can be emailed to us at info@opsware.co. 
And if you'd like to learn more about how Opsware can improve your privacy posture, and help build and maintain a dynamic data map with our robust privacy program management tool, schedule a demo or reach out to our team.